Friedrichstraße 176-179

10117 Berlin-Mitte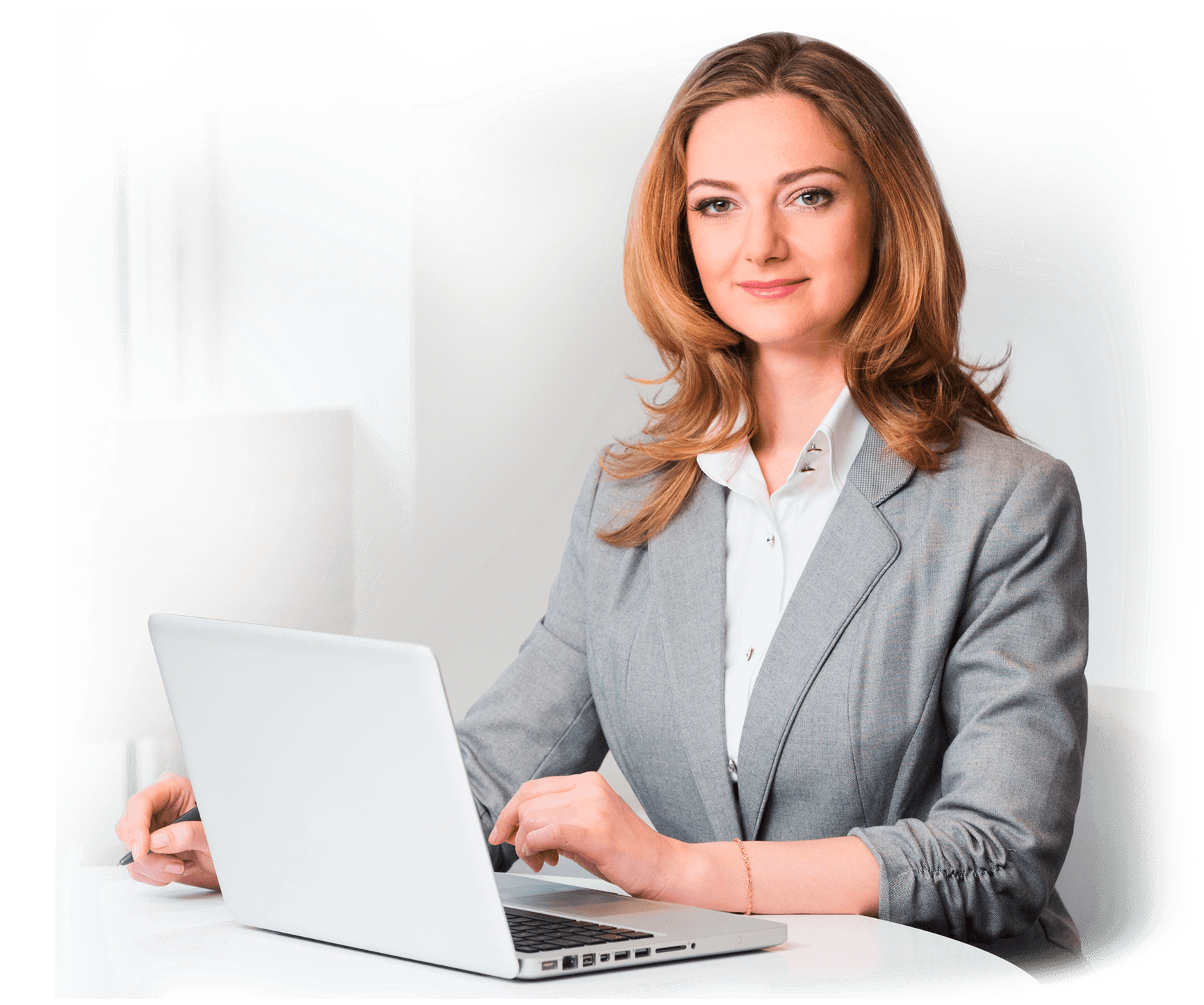 Sworn interpreter and authorized translator in Berlin-Mitte
Certified translation: from 1 working day
Certified express translation: from 30 minutes
Play video


Just send us your documents now and name the desired target language!
We will get back to you promptly with a free and non-binding offer!
Possible target languages


Galina Loheit
CEO of our translation office, sworn interpreter and authorized translator. She has worked as a translator and interpreter in Berlin and all throughout Germany for more than 15 years now.
Her professional skills comprise legal, economic, technical and medical translations. Frau Loheit is an expert in translations as well as interpreting. Thousands of satisfied clients throughout Germany are proof of the quality of her work.
---

Why Berlin Translation Center?

Broad spectrum
Our translation office provides professional language competence for the Russian-speaking area and the CIS: Certified translations of documents, interpreting at notaries, hearings and in hospitals.

Guarantee of quality
Our translators have deeper knowledge in various fields with long-lasting professional experience. We transfer your texts accurately in terms of content and style, as well as suitable for the respective target group.

For your corporate image
We do not only offer the translation of your correspondence, but we also translate your company documents, web appearance, advertising promotional material, articles, documents, certificates and publications.

Numerous additional services
We are also happy to translate and legalise your documents and certificates.
Clients recommendations
I have been a loyal client of Galina Loheit for about 10 years now. I am always extremely satisfied with the service as well as with the quality of each translation. The relevant authorities have never had objections, either. Galina is very competent regarding the requirements for translations in Germany and Russia. I can strongly recommend her.
– Anastasia S.
Price and performance, both very good: I simply sent my diploma online and received a cost estimate within 2 hours. It was very important for me to get a certified translation that is recognised everywhere in Germany as I wanted to apply in different federal states. Everything worked out perfectly! Very recommendable translator, thank you as well for the consultation!
– Elena S.
I can only agree with all the positive experiences: super quick response, online order and express translation. My certified translation was in my mailbox in no time. The price was decent as well compared to similar companies. Thank you, Frau Loheit, for your great work and quick communication.
– Irina P.
I can only recommend Berlin Translation Center. They have translated our marriage certificate very quickly. Ordering online can be done very fast. They have worked on the translation swiftly. I was surprised by their straightforward procedure. I could pick up the translation at the office in Berlin-Mitte without an appointment. All in all, I am completely satisfied, and I can highly recommend their service!
– Niko P.
I commissioned the translation of German contracts into Russian. The job was completed quickly and diligently. They have asked for specific terms, abbreviations etc. in advance which guaranteed a faultless translation. That saves so much time! The delivery was very quick as well so I could hand in the translations on time. I can 100% recommend BerlinTC!
– Paul K.
Just send us your documents now and name the desired target language!
We will get back to you promptly with a free and non-binding offer!


Questions interpreters / translators get asked frequently
A certified translation in Germany colloquially describes a translation which is confirmed as correct and complete by the sworn interpreter with his or her signature and personal stamp. Usually you need this confirmation at public institutions, authorities and educational institutions. Please ask the specific institution whether a certified translation is required in your case.
In contrast to Germany, translators in Russia, Ukraine and other countries of the former Soviet Union are not sworn in. The correctness of the translations is confirmed by a notary. Do you need a certified copy notary? We are happy to advise you concerning the regulations of certification and prepare certified translations for you.
---
How can I order a translation online?
You are not in Berlin or you do not have to time to bring your documents personally to the translation office? Just order your translation online! Please use the contact form or write an e-mail to info@berlintc.de. Include your documents that are meant to be translated as scans. Then you just need to come by once to pick up your translation – or we can send it to you by post.
---
How can I pay for the translation?
If you submit or collect the translation personally, we accept cash as well as card payments (EC, Visa, Mastercard etc.). For card payments there is a surcharge of 1 Euro (EC-card) or 3.5% of the total sum (credit card).
Smaller orders can be paid after their completion. For bigger orders we ask you to pay 50% of the total sum in advance. We are happy to accept bank transfers. The method of payment can be arranged flexibly – just contact us!
---
What does a certified German translation cost? Or certified Russian translation services? Or any other language?
For common documents (i.e. birth certificates, identity documents, residence permits) there are fixed prices. For less common documents the price varies depending on extent and amount of work. Just contact us to receive a free offer.
---
What is an apostille? Do I need an apostille for my translation?
An apostille is an international way of certification. It is used for when a document is issued in one country and needs to be presented in a different one. For example, the Russian consulate in Berlin demands apostilles on all kinds of German certificates. The Ukrainian consulate demands an additional apostille on the translation. Please ask the specific authority whether an apostille is needed for your documents.
The apostille is issued by the authorities at the place where the document is issued. For a Berlin birth certificate, you get an apostille in Berlin. If your birth certificate was issued in a different federal state of Germany or in a different country, you will only get the apostille there. For the issuance of the apostille there is a public fee.
We are happy to advise you on apostilles and the relevant authorities. For a fee we can apply for apostilles for you. We also offer consultation and support regarding the application for apostilles in other federal states and countries.